Service Objectives

The following list represents the Key Service Objectives (KSO) for the Appleton Greene Business Administration service.
Medical affairs
The regulatory process can look very complex, whether your company is a multinational pharmaceutical or medical device company, or a company that is newly emerging in the marketplace. With proper planning and groundwork, successful submissions do not require last minute scrambles and overtime. Due to our extensive experience we can help you to deliver electronic submissions on time, on budget, and with less stress. Our Regulatory Affairs department are fully trained and experienced in preparing all major regulatory submissions for Phase II-III clinical trials, including complex multinational submissions for pharmaceutical products, biological products and medical devices. We prepare a full range of drug regulatory submissions for product licensing in Canada, USA and Europe: Abbreviated new drug applications (ANDA); Biologics license applications (BLA); Clinical trial authorization/application (CTA); Clinical trial notifications (CTN); Common technical document (CTD); Drug master files (DMF); Investigational device exemptions (IDE); Investigational new drug applications (INDA); Marketing authorization applications (MAA); New drug applications (NDA); New drug submissions (NDS); Orphan drug applications (ODA); Pre-market approvals (PMA).
---
Corporate change
The linking of new leadership with attempted cultural change is not surprising when you consider that leadership and culture are essentially two sides of the same coin. A new CEO (or an existing one) can delegate many tasks, but the task of setting the culture cannot be delegated. Why? Because there is compelling evidence that business performance and culture are closely linked. If the CEO wants the business to achieve its corporate objectives, then the culture has to be right. In a major research program, Harvard professors John Kotter and James Heskett found consistent correlation between robust, engaged cultures and high-performance business results. Organisational culture is a problem when the way in which the organisation usually operates puts obstacles in the way towards achievement. Some examples: the goals of the organisation demand an external orientation of the members, but the organisational culture is characterized by internal orientation; transparency is needed to be accountable and to function democratically, but the tradition to involve family members and to favor them, may makes transparency cloudy; being value driven as a main characteristic of a NGO stands not well with the business-like attitude of our professionals; productivity, being directed towards goals, may be hindered by the grown habit to intervene in each other's work, directing most of the energy to each other instead of to the product; the not-outspoken rule not to intervene in each other's work (the non-intervention principle) may hinder the ideal working method of sharing ideas, innovations, solutions and problems; because of the one-sided fixation on ideology, satisfaction of personal needs may be considered as forbidden; a grown emphasis on output may have led to the situation in which reflection (base for learning) is considered a waste of time; organisational culture is not the result of just a decision, but the outcome of a lasting process, in which the attitude, beliefs and behavior of people are gradually shaped. Organisational culture, even if not objectively effective, is always a logical adaptation to a changed environment. Organisational culture may be compared to coping mechanisms: once effective in one specific situation, but internalized, unconscious familiar, and hardly noticeable for the owner. We will give you the processes and will guide you through the complex processes of corporate change and will make it a success.
---
Regulatory compliance
The regulatory process can look very complex, whether your company is a multinational pharmaceutical or medical device company or whether a company that is newly emerging in the marketplace. With proper planning and groundwork, successful submissions do not require last minute scrambles and overtime. Due to our extensive experience we can help you deliver electronic submissions on time, on budget, and with less stress. Having documentation accessible and organized for regulatory research and inspections for the clinical trials and then for the whole life of the product is one of the most important regulatory aspects. We help you through our specific and Customizable Document Management System (C-DMS) to have all documents filed and accessible all the time. For the clinical research sector this also opens us the possibility to create an electronic submission so that FDA reviewers receive them the day they are published. In addition we conduct critical appraisal and gap analysis, a technique for determining what useful information is missing in a submission and suggesting solutions for solving the problem of our clients' submissions. Electronic submission services are available in addition to traditional paper document services.
---
Project management
For each project, we select and assign Project Managers with relevant experience that corresponds to client's requirements and specifications. We, along with our clients, gather necessary trial-specific information, analyse the project goals, assess risks, plan, run the project simulation, identify any gaps and then execute the project. During the preparation process, client's team is able to get to know our candidates for Project Management role and identify the most suitable person. Since we know that the key to a successful trial is project management, our Project Managers "own" their projects and are fully accountable for the outcomes. They are provided and use the state-of-the-art technology to be in real time communication with the sites, the client and the study team in order to maintain control over the project. Our Project Managers have to respond quickly to the client's needs, to anticipate possible problems and to provide the best solution available. We provide the project management that the trial needs and the relationship to the client that is needed to succeed. The Global Project Manager will have the following responsibilities: Ensure the study complies with all regulatory guidelines; Participates in all stages of project development – planning, execution and close out; Orchestrates the project team performance to achieve required efficiency and cohesiveness; Serves as a key liaison between the project team, Client and external vendors; Keeps the client updated on the project developments; Offers a flexible proactive approach to resolve issues promptly and effectively; Provide weekly reports of the project including identification of potential risks and contingency plans; Ensures consistency in quality and procedures; Becomes part of the client's decision process by offering proactive suggestions and solutions; Assesses emerging issues and resolves them according to the project-specific documents; escalates the issues to senior management and client as necessary; Ensures the project deadlines/ deliverables are met; Manages and owns the project; Manages the budget and provides financial managerial reports as necessary. Working with us provides many advantages: Our PM are equally or more experienced than those from larger companies and the turnover rate is lower; Our PMs allow clients to maintain control over decisions to a level of control where larger companies may take total control over the project; We provide more value and ROI due to lower operational costs; We focus on each project as if it would be our own as we want the project to succeed and the client to be fully satisfied. We want our clients to return to us; We provide a higher level of trial detail because we know that this detail is critical to the success of the project and this could be a life and death situation for smaller clients.
---
Quality assurance
Quality assurance and compliance is mandatory in order to ensure the integrity of the clinical trials. Our experienced GCQA department helps our clients to verify the integrity of the scientific data and adhere to the protocols and to the regulatory requirements. Our GCQA staff is knowledgeable about the local, national and international regulations and guidelines. Our GCQA team contains also physicians and legal experts with GCQA experience. We provide a full range of GCP Quality Assurance and Compliance services.
Biotechnology
Biotechnology is the use of living systems and organisms to develop or make useful products, or any technological application that uses biological systems, living organisms or derivatives thereof, to make or modify products or processes for specific use. For thousands of years, humankind has used biotechnology in agriculture, food production, and medicine. Biotechnology has applications in four major industrial areas, including health care (medical), crop production and agriculture, non food (industrial) uses of crops and other products (e.g. biodegradable plastics, vegetable oil, bio-fuels), and environmental uses. The biotechnology market consists of the development, manufacturing, and marketing of products based on advanced biotechnology research. The global biotechnology market has total revenues of $304.0bn, representing a compound annual growth rate (CAGR) of 9.6%. The medical/healthcare segment is the market's most lucrative, with total revenues of $182.5bn, equivalent to 60.0% of the market's overall value. The performance of the market is forecast to decelerate, with an anticipated CAGR of 9%, which is expected to drive the market to a value of $468.2bn.
Consultancy
Management consulting, the practice of helping organizations to improve their performance, operates primarily through the analysis of existing organizational problems and the development of plans for improvement. Organizations may draw upon the services of management consultants for a number of reasons, including gaining external (and presumably objective) advice and access to the consultants' specialized expertise. Consultancies may also provide organizational change-management assistance, development of coaching skills, process analysis, technology implementation, strategy development, or operational improvement services. Management consultants often bring their own proprietary methodologies or frameworks to guide the identification of problems and to serve as the basis for recommendations for more effective or efficient ways of performing work tasks. Management consulting has grown quickly, with growth rates of the industry exceeding 20% during the past 30 years. As a business service, consulting remains highly cyclical and linked to overall economic conditions. Currently, there are three main types of consulting firms. Large, diversified organizations, Medium-sized management consultancies and boutique firms that have focused areas of consulting expertise in specific industries, functional areas, technologies, or regions of the world. The value of the management & marketing consultancy market is calculated as the total revenues received for the provision of corporate strategy services, operations management services, information technology solutions, human resource management services and outsourcing services. The global management & marketing consultancy market has total revenues of $305.0bn, representing a compound annual growth rate (CAGR) of 3%. The operations management segment is the market's most lucrative, with total revenues of $93bn, equivalent to 30.5% of the market's overall value. The performance of the market is forecast to accelerate, with an anticipated CAGR of 7% during the next 5 years, which is expected to drive the market to a value of $427.9bn.
Government
The economic, financial and military pressures on global governments are especially high in today's world. Those that perform best under pressure are armed with insight that helps identify new or missed tax revenue opportunities, reduce fraud and waste in human health services, effectively manage key military assets, and analyze and predict events related to security intelligence. From state and local issues – to national security at home and abroad, all levels of government are faced with the daunting task of collecting and analyzing data and assuring compliance, accurately and in real time.
Healthcare
The health care industry, or medical industry, is an aggregation of sectors within the economic system that provides goods and services to treat patients with curative, preventive, rehabilitative, and palliative care. The modern health care industry is divided into many sectors and depends on interdisciplinary teams of trained professionals and paraprofessionals to meet health needs of individuals and populations. The health care industry is one of the world's largest and fastest-growing industries. Consuming over 10 percent of gross domestic product (GDP) of most developed nations, health care can form an enormous part of a country's economy. For purpose of finance and management, the health care industry is typically divided into several areas. As a basic framework for defining the sector, the United Nations International Standard Industrial Classification (ISIC) categorizes the health care industry as generally consisting of: hospital activities; medical and dental practice activities; "other human health activities". This third class involves activities of, or under the supervision of, nurses, midwives, physiotherapists, scientific or diagnostic laboratories, pathology clinics, residential health facilities, or other allied health professions, e.g. in the field of optometry, hydrotherapy, medical massage, yoga therapy, music therapy, occupational therapy, speech therapy, chiropody, homeopathy, chiropractics, acupuncture, etc. The Global Industry Classification Standard and the Industry Classification Benchmark further distinguish the industry as two main groups: health care equipment and services; and pharmaceuticals, biotechnology and related life sciences. Health care equipment and services comprise companies and entities that provide medical equipment, medical supplies, and health care services, such as hospitals, home health care providers, and nursing homes. The second industry group comprises sectors companies that produce biotechnology, pharmaceuticals, and miscellaneous scientific services. Other approaches to defining the scope of the health care industry tend to adopt a broader definition, also including other key actions related to health, such as education and training of health professionals, regulation and management of health services delivery, provision of traditional and complementary medicines, and administration of health insurance. The global medical device industry has experienced significant growth over the last five years and is expected to continue, reaching approximately US $302 billion with a CAGR of 6.1% during the next five years. The medical device industry is comprised of surgical, cardiovascular, home healthcare, general medical and other devices. The industry is highly fragmented, and North America dominates with 46% of the global market. High competitive rivalry prevails with low to moderate barrier for entry into the industry. The aging population and growing demand for convenient and cost-effectiveness products are expected to drive the global home healthcare device industry, and the home healthcare device market is expected to reach an estimated US $29 billion with a CAGR of 3.4% over the next five years. The home healthcare device industry consists of home-based treatment such as glucose monitor, blood pressure monitor, diabetic control device, wheelchair, walking aids, oxygen inhaler, thermometer, home dialysis, test strips, heart rate meters, sleep monitor device, and such other home healthcare devices. A combination of factors such as technological innovations, aging population, rising patient pool, and changing lifestyle is seen to impact the market dynamics significantly.
Pharmaceutical
The pharmaceutical industry develops, produces, and markets drugs or pharmaceuticals licensed for use as medications. Pharmaceutical companies are allowed to deal in generic or brand medications and medical devices. They are subject to a variety of laws and regulations regarding the patenting, testing and ensuring safety and efficacy and marketing of drugs. Drug companies are like other companies in that they manufacture products that must be sold for a profit in order for the company to survive and grow. They are different from some companies because the drug business is very risky. For instance, only one out of every ten thousand discovered compounds actually becomes an approved drug for sale. Much expense is incurred in the early phases of development of compounds that will not become approved drugs. In addition, it takes about 7 to 10 years and only 3 out of every 20 approved drugs bring in sufficient revenue to cover their developmental costs, and only 1 out of every 3 approved drugs generates enough money to cover the development costs of previous failures. This means that for a drug company to survive, it needs to discover a blockbuster (billion-dollar drug) every few years. Industry-wide research and investment has reached a record $65.3 billion. While the cost of research in the U.S. is about $34.2 billion, revenues rose by $200.4 billion. A study by the consulting firm Bain & Company reported that the cost for discovering, developing and launching (which factored in marketing and other business expenses) a new drug (along with the prospective drugs that fail) rose over the last five years to nearly $1.7 billion. According to Forbes, development costs are between $4 billion to $11 billion per drug. The United States accounts for more than a third of the global pharmaceutical market, with $340 billion in annual sales followed by the EU and Japan. Emerging markets such as China, Russia, South Korea and Mexico outpaced that market, growing a huge 81 percent. According to IMS the global pharmaceutical industry is estimated at US$1.1 trillion.
Bronze Service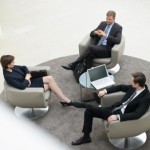 Monthly cost: USD $1,500.00
Time limit: 5 hours per month
Contract period: 12 months
Bronze service includes:
01. Email support
02. Telephone support
03. Questions & answers
04. Professional advice
05. Communication management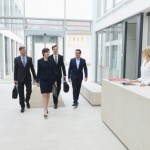 SERVICE DESCRIPTION
The Bronze Client Service (BCS) for Business Administration provides clients with an entry level option and enables client contacts to become personally acquainted with Dr. Popa over a sustainable period of time. We suggest that clients allocate up to a maximum of 5 Key Employees for this service. Your Key Employees can then contact the consultant via email, whenever they feel that they need specific advice or support in relation to the consultant's specialist subject. The consultant will also be proactive about opening and maintaining communications with your Key Employees. Your Key Employees can list and number any questions that they would like to ask and they will then receive specific answers to each and every query that they may have. Your Key Employees can then retain these communications on file for future reference. General support inquiries will usually receive replies within 48 hours, but please allow a period of up to 10 business days during busy periods. The Bronze Client Service (BCS) enables your Key Employees to get to know their designated Appleton Greene consultant and to benefit from the consultant's specialist skills, knowledge and experience.
Silver Service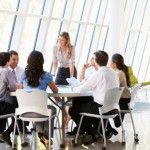 Monthly cost: USD $3,000.00
Time limit: 10 hours per month
Contract period: 12 months
Bronze service plus
01. Research analysis
02. Management analysis
03. Performance analysis
04. Business process analysis
05. Training analysis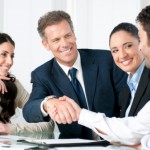 SERVICE DESCRIPTION
The Silver Client Service (SCS) for Business Administration provides more time for research and development. If you require Dr. Popa to undertake research on your behalf, or on behalf of your Key Employees, then this would understandably require more time and the Silver Client Service (SCS) accommodates this. For example, you may want your consultant to undertake some research into your management, performance, business, or training processes, with a view towards providing an independent analysis and recommendations for improvement. If any research and development, or business analysis is required, then the Silver Client Service (SCS) is for you.
Gold Service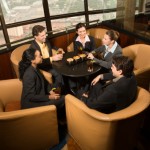 Monthly cost: USD $4,500.00
Time limit: 15 hours per month
Contract period: 12 months
Bronze/Silver service plus
01. Management interviews
02. Evaluation and assessment
03. Performance improvement
04. Business process improvement
05. Management training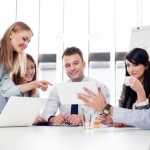 SERVICE DESCRIPTION
The Gold Client Service (GCS) for Business Administration is intended for more detailed evaluation and assessment, that may require your Key Employees to have monthly meetings or interviews with Dr. Popa. These meetings and interviews can be conducted over the telephone, Skype, or by video conference if required. The consultant can also attend your business premises, an Appleton Greene office, or another mutually beneficial location, but please note that clients are responsible for the costs of any disbursements separately, including travel and accommodation. This service enables you to integrate the specific skills, knowledge and experience of your designated consultant into your Key Employee management team. The Gold Client Service (GCS) can also incorporate training workshops, business presentations and external meetings with customers, suppliers, associations, or any other business-related stakeholders.
Platinum Service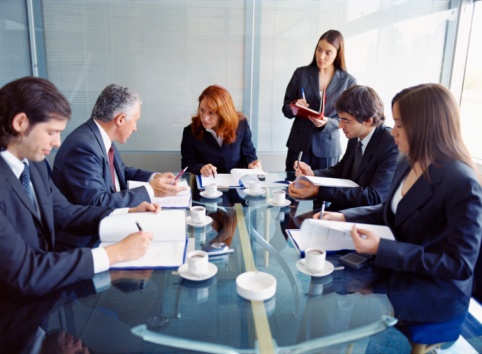 Monthly cost: USD $6,000.00
Time limit: 20 hours per month
Contract period: 12 months
Bronze/Silver/Gold service plus
01. Project planning
02. Project development
03. Project implementation
04. Project management
05. Project review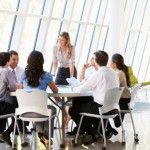 SERVICE DESCRIPTION
The Platinum Client Service (PCS) for Business Administration is our flagship service and will be required if you need Dr. Popa to facilitate the planning, development, implementation, management, or review of a particular project relating to his specialist subject, which would obviously require more time and dedication. This service enables you to reserve up to 12.5% of the consultant's working month and provides a more hands-on service as and when required. If you need more time than this, then this can always be arranged, subject of course to the consultant's ongoing availability. The benefit of having an external consultant involved in projects is they provide an independent perspective and are not influenced by internal politics, day-to-day responsibilities, or personal career interest. They provide objectivity, specific knowledge, skills and experience and will be entirely focused upon the tasks at hand. The Platinum Client Service (PCS) will provide your organization with a valuable resource as and when you need it.
Benefits
Management
Performance management
Improved efficiency
Customer satisfaction
Improved effectiveness
Improved growth
Improved competitiveness
Better flexibility
Decreased risk
Increased quality
More opportunities
Information Technology
Accurate processing
Quick processing
Globalization
Effective communication
Improved efficiency
Improved effectiveness
Remote accessibility
Performance evaluation
Data storage
Increased security
Marketing
Improved communication
Decreased risk
Improved reputation
Market data
Improved planning
Better management
Establish trends
Market positioning
Increased profit
Customer loyalty
Clients
This service's current clients or employers include:

Amgen
Amgen is committed to unlocking the potential of biology for patients suffering from serious illnesses by discovering, developing, manufacturing and delivering innovative human therapeutics. This approach begins by using tools like advanced human genetics to unravel the complexities of disease and understand the fundamentals of human biology. Amgen focuses on areas of high unmet medical need and leverages its biologics manufacturing expertise to strive for solutions that improve health outcomes and dramatically improve people's lives. A biotechnology pioneer since 1980, Amgen has grown to be one of the world's leading independent biotechnology companies, has reached millions of patients around the world and is developing a pipeline of medicines with breakaway potential. Amgen's medicines treat serious illnesses. We have a presence in more than 75 countries worldwide and have reached millions of people in the fight against cancer, kidney disease, rheumatoid arthritis, bone disease and other serious illnesses. Our medicines typically address diseases for which the number of effective treatment options is limited, or they are medicines that provide a viable option to what is otherwise available. Understanding the fundamental biological mechanisms of human life is a defining feature of Amgen's discovery research efforts—and a major contributor to the development of Amgen's deep and broad pipeline of potential new medicines. Amgen's "biology first" approach permits its scientists to first explore the complex molecular pathways of disease before determining what type of medicine, or modality, is most likely to deliver optimal efficacy and safety. As advances in human genetics continue to shed new light on the molecular roots of disease, we expect to continue to improve how we identify and validate human disease targets. The treatment of millions of seriously ill patients worldwide depends on the safe and reliable production of biologic medicines, which are administered by injection or intravenously. A worldwide leader in biologics manufacturing, Amgen has an outstanding track record of reliably delivering high-quality medicines to patients who need them. Significant skill, experience, vigilance and commitment are critical to help ensure the quality of a biologic medicine each time a new batch is made. At Amgen, robust quality control and a reliable supply of medicines for patients are every bit as important as scientific innovation.
---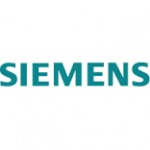 Siemens AG
Siemens is a global leader on the areas of electrification, automation and digitization, being one of the world's largest producers of energy efficient technologies and systems for power generation and transmission; medical diagnosis; transportation; infrastructure and industry solutions. Several hundred thousand of employees in almost all countries of the world are applying those technologies worldwide. The long term growth is due to the Siemens' determination to local markets everywhere, applying its universal technologies, split in various divisions. The Energy Management Division is one of the leading global suppliers of products, systems, solutions, and services for electrical power range, especially with the new technologies of renewable and smart grid solutions, as an upgrade of the well-established technologies of transmission and distribution. Siemens' engineers always strive to develop innovative solutions to cope with the new challenges of energy systems. This includes a growing range of green power, micro grids, smart grid and other. Building Technologies provides safe, energy efficient and environmentally friendly buildings and infrastructure, offering fire protection, security, building automation, heating, ventilation and air conditioning (HVAC) and energy management products and services. Products, solutions and services are optimizing the energy costs, reliability, comfort and performance of buildings and comply ecologically and with sustainability to the international requirements and standards. Siemens is involved also in Project Management, providing wide range of services to their clients. Those include application of own products, solutions and services in partnership projects or as a sole Project Manager. Either in solution provided projects or in key turn ones, Siemens always takes a lead in customers' needs allocation and strives to provide the best on the market. In order to succeed in projects execution Siemens involves in a very detailed investigation of the technical, contractual, legal and financial requirements, its experienced professionals from local or worldwide offices, with their skills, technical knowledge and credentials globally acquired.